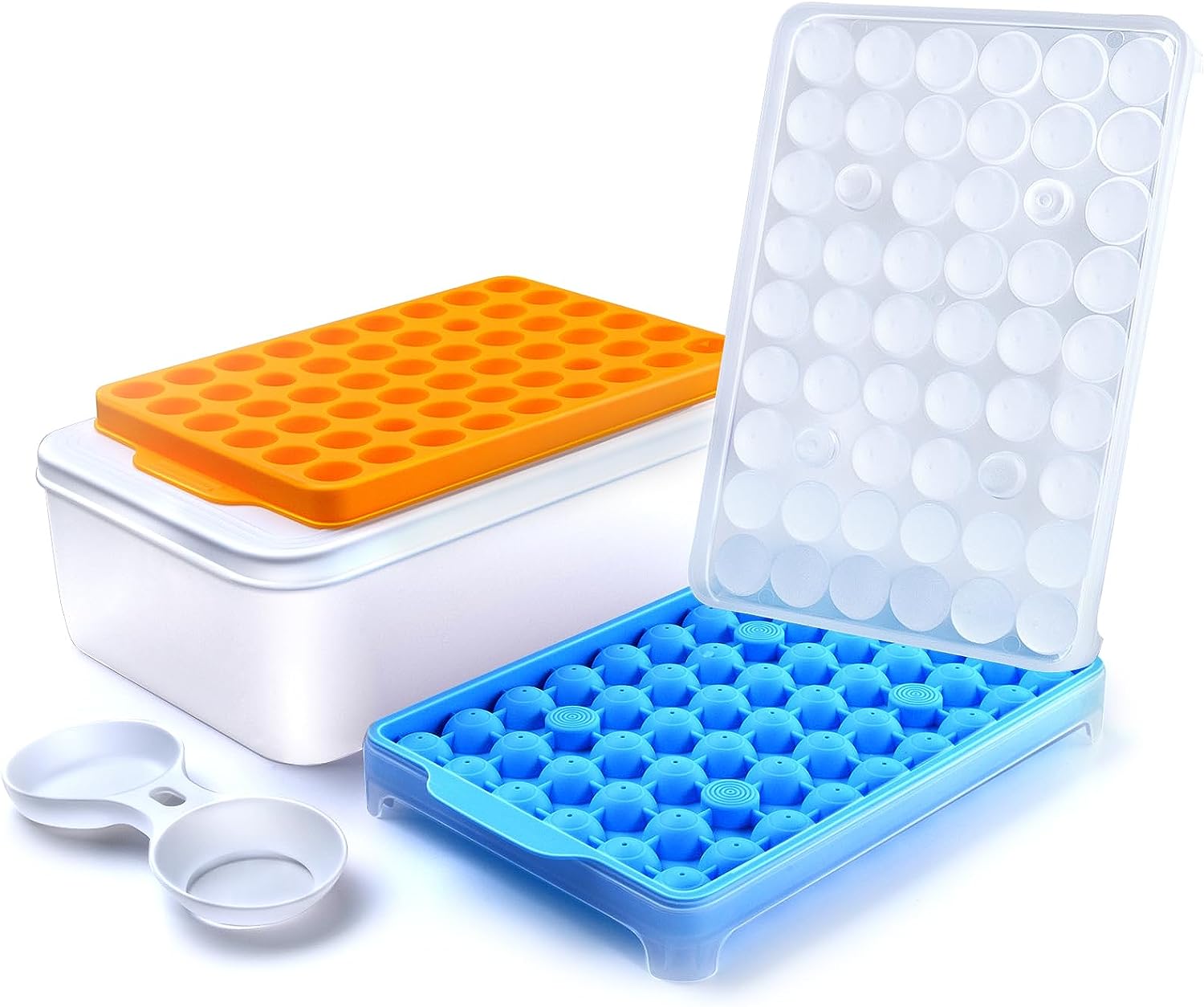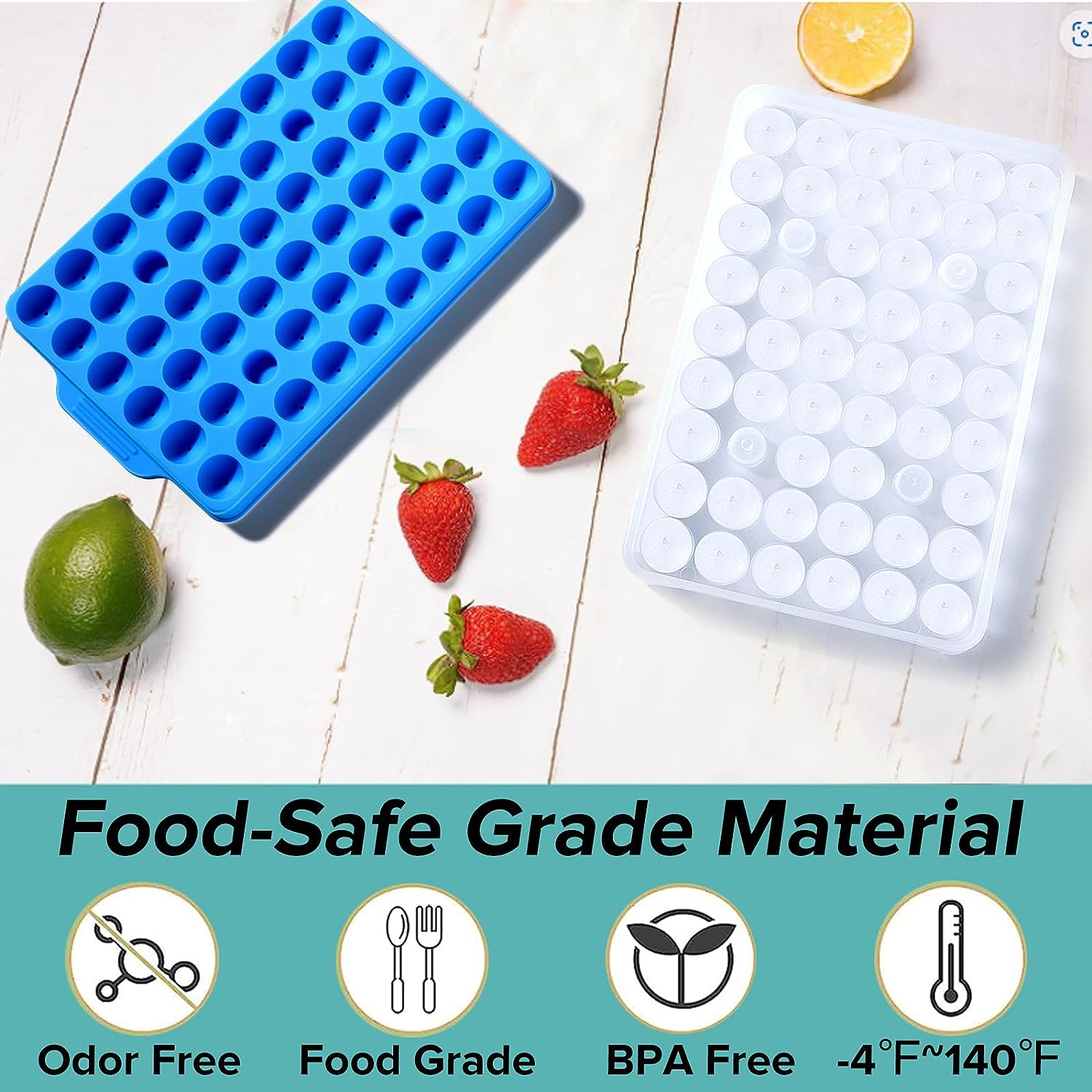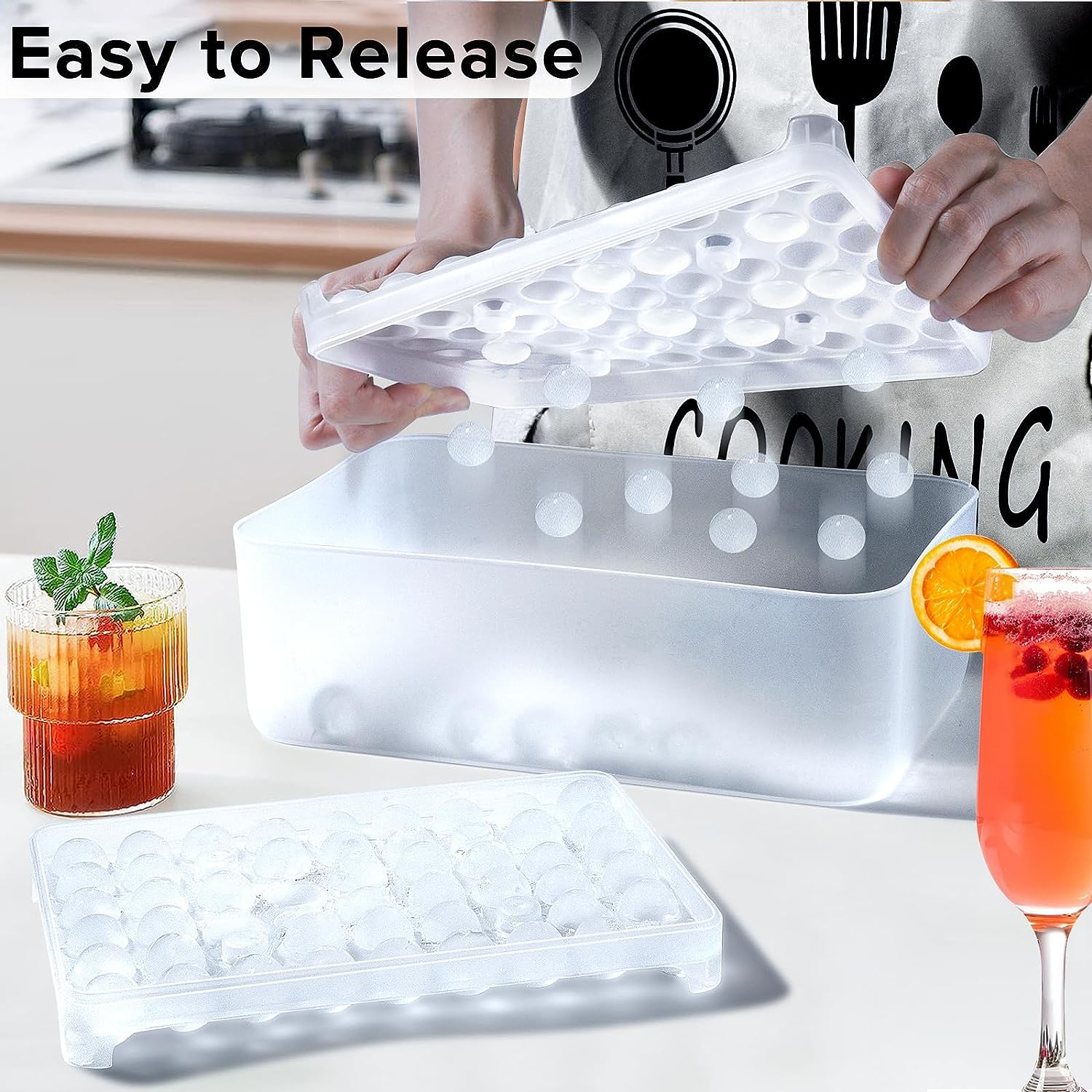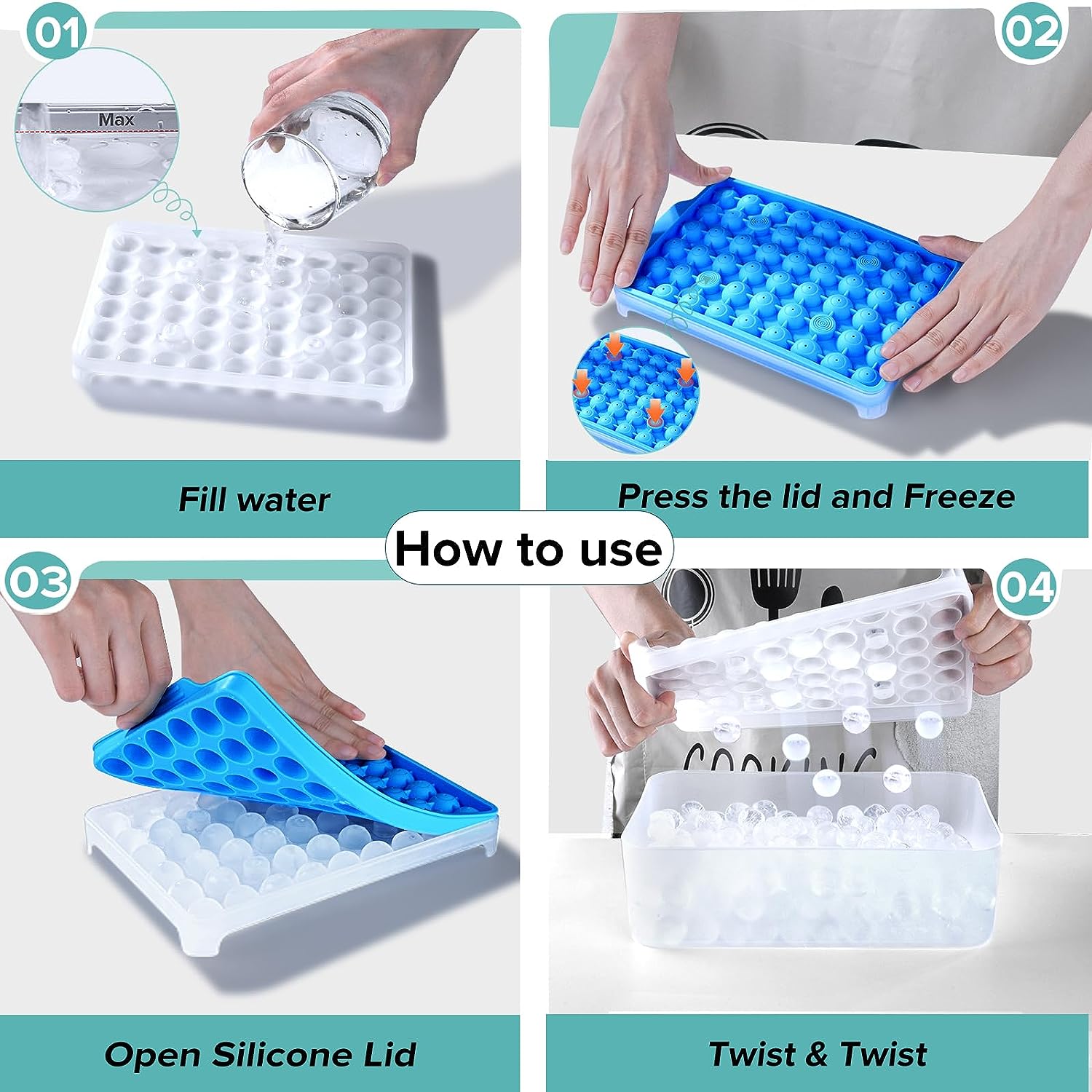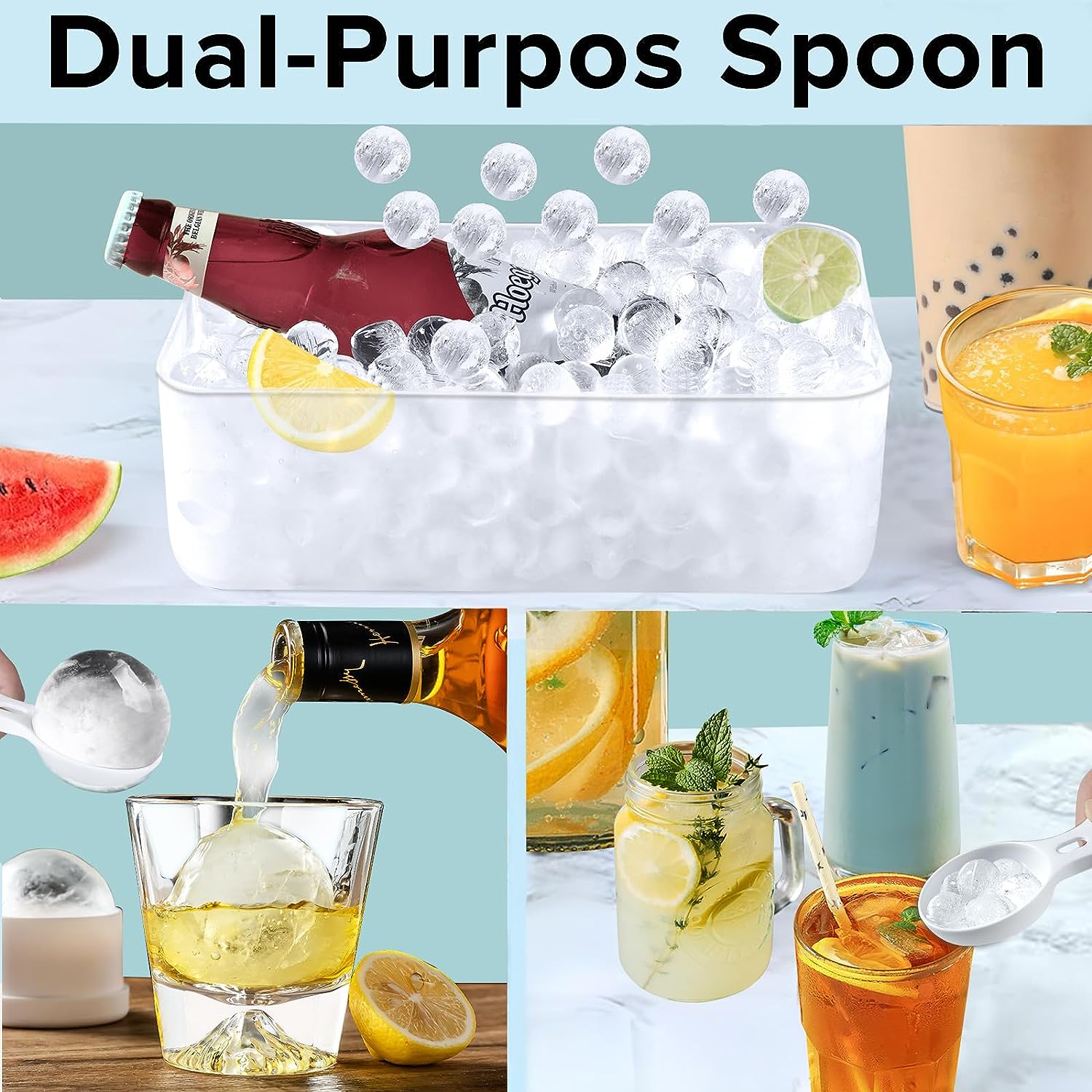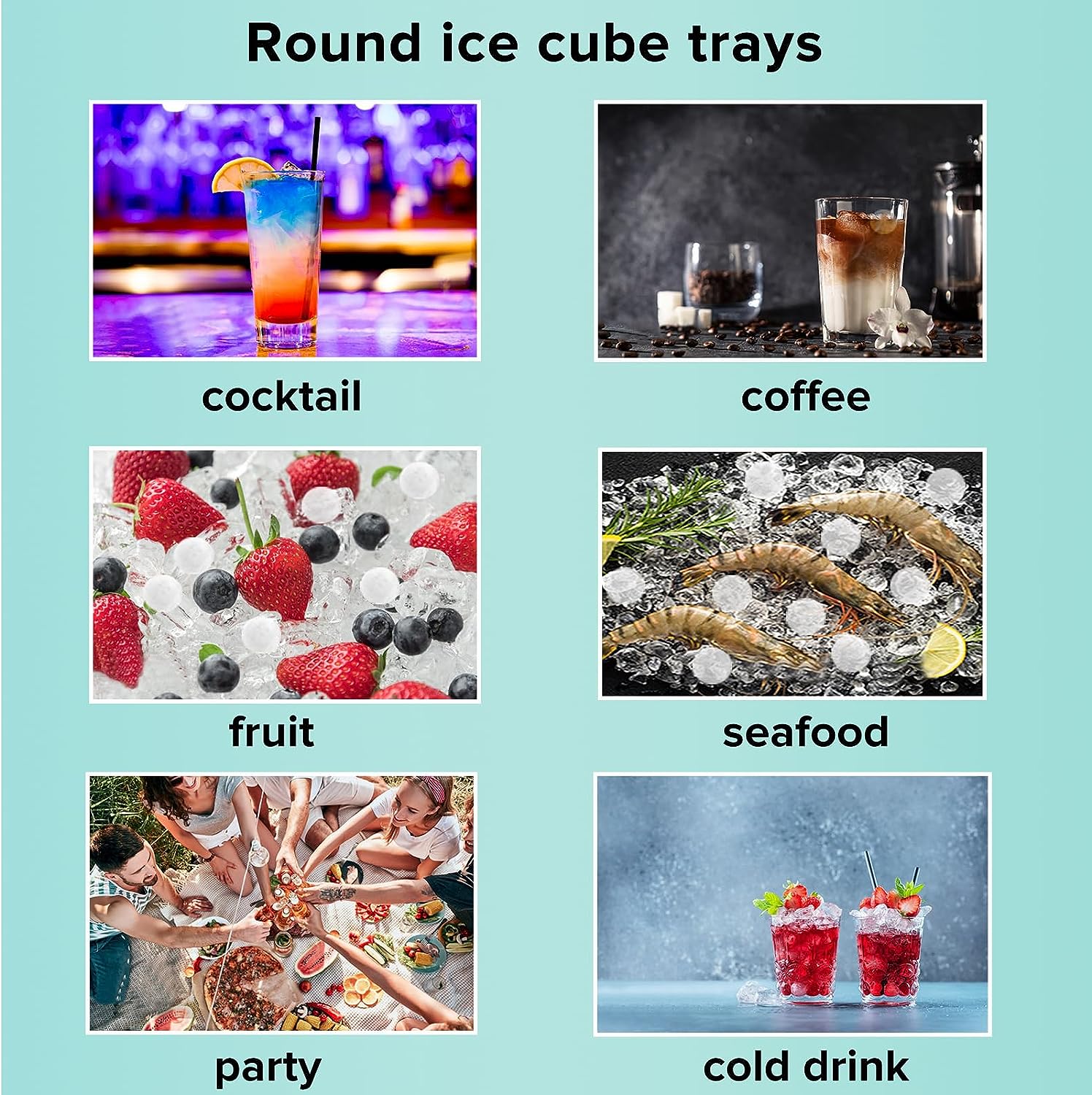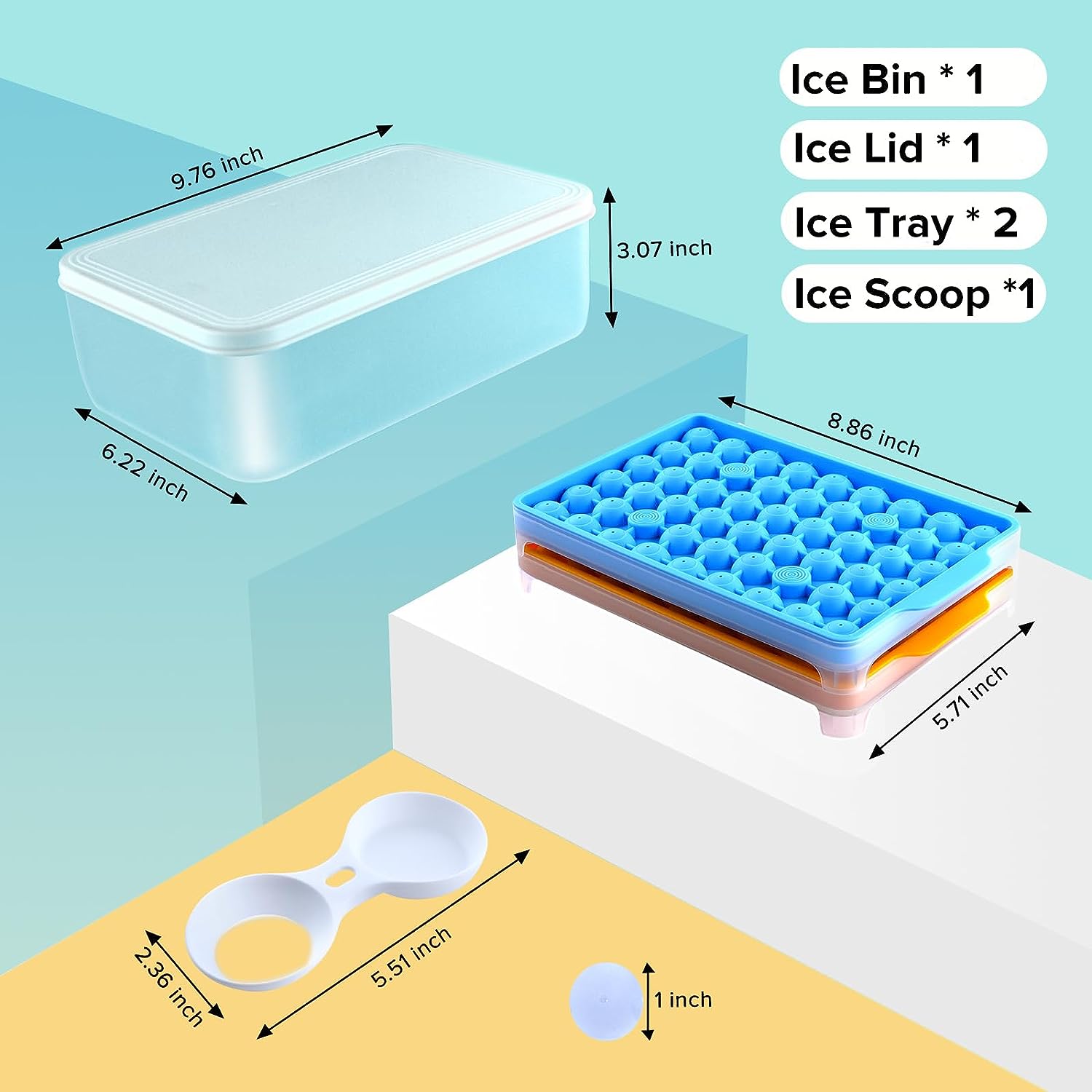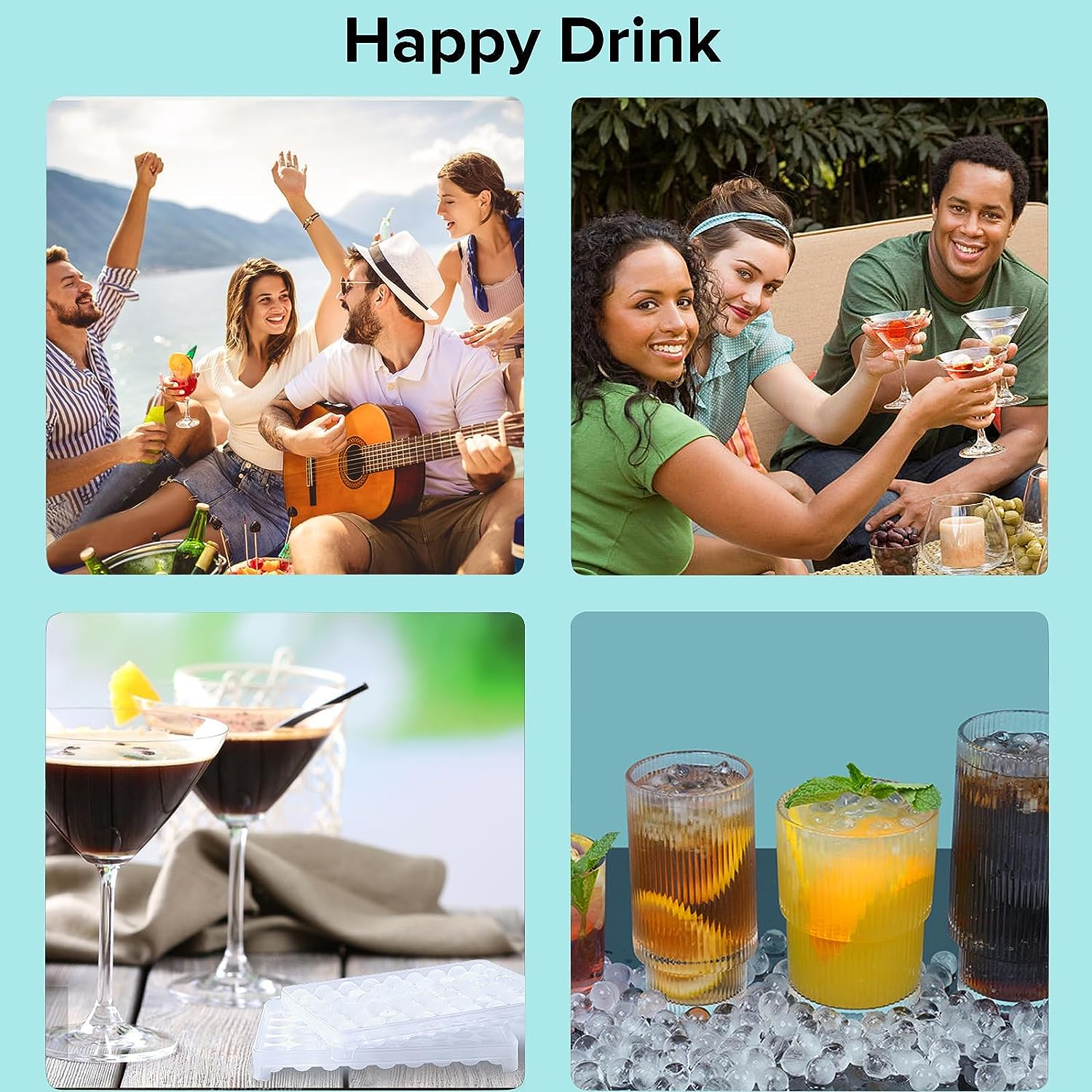 longzon Mini Round Ice Cube Tray with Lid and Bin, 2 pack Silicone Ice Cube Trays for Freezer
About this item
🧊【Easy Release】The round ice cube tray with lid and bin is made of extremely flexible PP, which can easily release perfectly Sphere ice cubes compared to silicone molds. Just turn the frozen ice tray upside down and twist the mini ice cube tray to get the perfect 50x2 mini circle ice balls!

🍹【Food Grade Material】The mini ice cube trays for freezer are all made of food grade silicone, PP material, which is easy to clean and ensures your health and safety. You can safely freeze it and use it over and over again.

🥂【Large capacity storage box】The stackable design ice box saves space and allows you to freeze 50x2 mini sphere ice balls at one time. The large-capacity ice storage box can store a lot of ice cubes to meet the ice cube needs of family gatherings.

🍺【Dual-use ice shovel】Dual-use ice shovel is given as a gift. The solid end can shovel small ice cubes, and the hollow end can shovel large ice cubes. It is multi-purpose and very suitable for family gatherings.

🍧【Perfect spherical shape】The ice cube trays use an innovative design, bid farewell to the old tedious press silicone mold one by one, just press four points to succeed, put it in the refrigerator for 4~5 hours to get a perfect circle ice balls, make your own colorful DIY ice cubes by adding delicious fruit or juice, coffee, beer, soda, and more.

👉Tips: Do not wash the ice cube tray in the dishwasher, high temperature will cause the parts to deform, just rinse with water before use.